Microsoft Dynamics 365 for Marketing has finally been launched! An impressive platform of modern technology, capable of doing things that were impossible before. How many impatient customers have they claimed to get into this revolutionary marketing #FreightTrain of innovation?
The product is …
Impressive! Compared to all other Marketing Automation platforms, this one makes them all look like antiques. Microsoft Dynamics 365 for Marketing is a virtual showcase of everything Microsoft can bring to the table… and for the most part, only Microsoft can bring to the table. It is based on the modern dynamics 365 user interface, runs on the Common Data Service, uses the Custom Control Framework, integrates Azure Customer Insights, leverages customer voice and social engagement. All other Email-Centric Marketing Automation platforms seem bare. More than steroid marketing, it also includes comprehensive event management features. The current list continues, and the future roadmap is robust.
Who was he?
Even the simplest marketing automation platforms have some complexity needed to get results. Successful marketing is a mix of Art and Science, and Dynamics 365 Marketing allows both. But this ability to mix the right and left brains creates some necessary complexity. So it's not for the smallest of companies. This is also not the case for a larger company, with very simple needs. The sweet-spot is the mid-sized company, or a division of a company, think 50-500 employees. There will certainly be use cases for smaller or larger companies, but that is the wheelhouse. It is also better suited to B2B than B2C. Fortunately for Microsoft, there are a ton of companies that meet this criterion.
The licensing model
Microsoft Dynamics 365 for Marketing is currently available to customers. Like most Dynamics 365 products, it is available both as a standalone application and in addition to other Dynamics 365 products. The standalone version costs $1,500 per month, for up to 10,000 contacts in your database. You can add 5,000 contacts increments for an additional $250 per month. When purchased as an addition to an existing Dynamics 365 app, the cost is reduced to $750/month for the first 10KB contacts and $250/month for each additional 5K contact.
In both cases, you have the right to send 10 times more emails than your number of contacts. Well, it's indeed a fairly simple licensing model to understand. In fact, it's one of the simplest licensing models Microsoft has for any Dynamics 365 product. It's so simple actually, i don't even need a piece of paper to see that none of my clients could even afford it.
Contacts vs Contacts
Contacts in competing marketing automation platforms are very different from contacts in Dynamics 365. Yes, both records indicate a person, but in one case, the only reason the person is present is to market to them. In Dynamics 365, it is very common for the vast majority of contacts in our systems to be marketed and never will be.
The CDS promises to add even more non-marketable contacts to this database from everything it connects, such as ERP. Thousands of supplier contacts, for example. I have hundreds of Microsoft contacts. You may have customer contacts in your system belonging to your partners or resellers that you do not market. Inactive contacts, deceased contacts, competing contacts, your own employees … The list is really endless. We have Small Business customers with over 100,000 contacts, larger customers could have millions.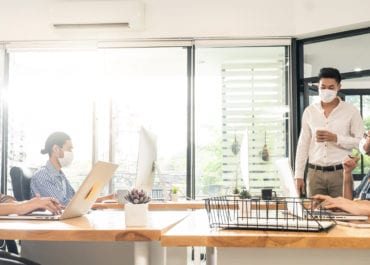 The crisis we are experiencing is likely to have a significant impact on the evolution of telework. Companies will certainly…