The essential element of any successful sale is knowledge. As well as the ability to discover and address a buyer's difficulties or needs in order to identify and convert opportunities. Now that Dynamics 365 Sales Insights is available, your sales team, from the field to the call center, can harness the power of AI to optimize every sales call and sell smarter with contextual information about Opportunities.
Here are 4 ways your sales teams can use Dynamics 365 Sales Insights to achieve higher performance with AI-based information:
#1: Track customer relationships and focus on bargains
It's never easy to distinguish between good and bad leads. Especially since the more a qualified lead remains contactless the less likely it will be to convert it.
Dynamics 365 Sales Insights helps sellers prioritize the prospects and opportunities most likely to convert. Based on a wide range of signals from advanced data and scoring models, Dynamics 365 helps increase conversions and success rates.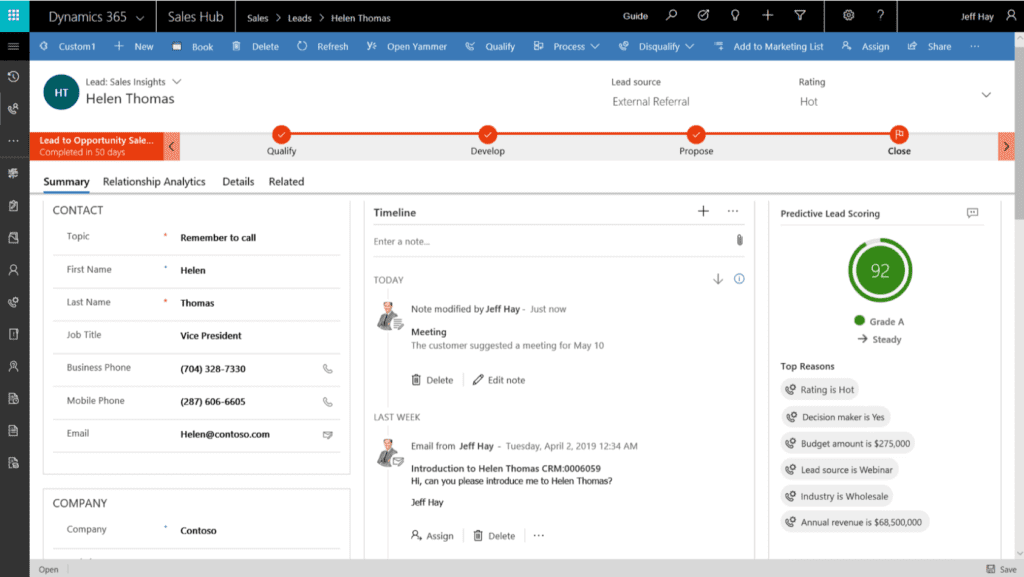 Relationship analytics features provide a better understanding of the state of customer relationships.
Sales Insights analyzes several signals from Office 365 and Dynamics 365 such as:
The time elapsed since the last contact
Customer response rate
The number of emails and meetings exchanged
The activities initiated by the customer.
Subsequently, this data is synthesized into a relationship score that helps sellers direct their efforts to customers who need the most attention.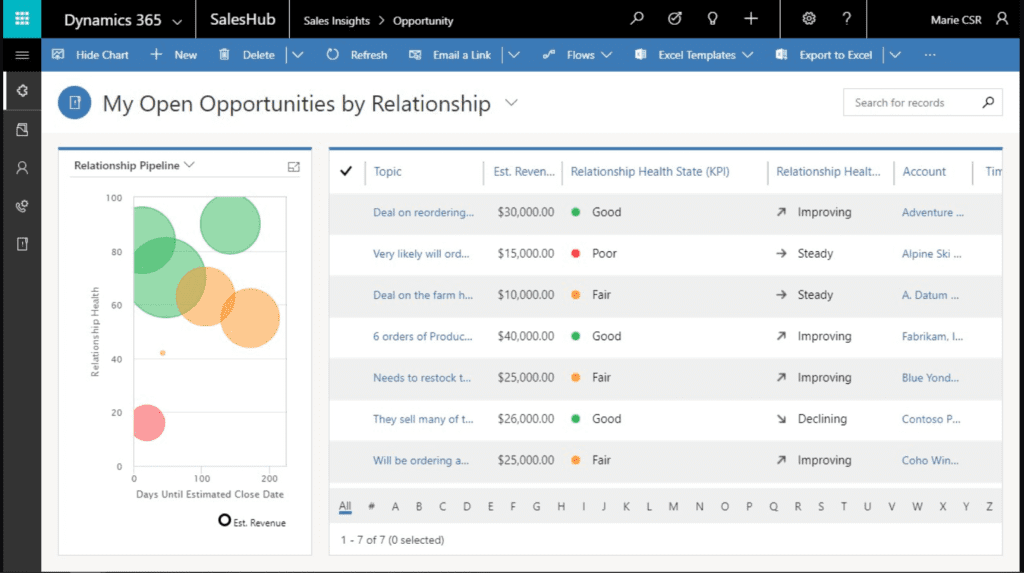 Together, relationship analysis and predictive analytics can have a significant impact on your conversion. Indeed, they allow to free up KPIs by automatically highlighting the best leads and opportunities as well as information to cultivate a stronger engagement with buyers regarding the opportunities that matter most to The seller.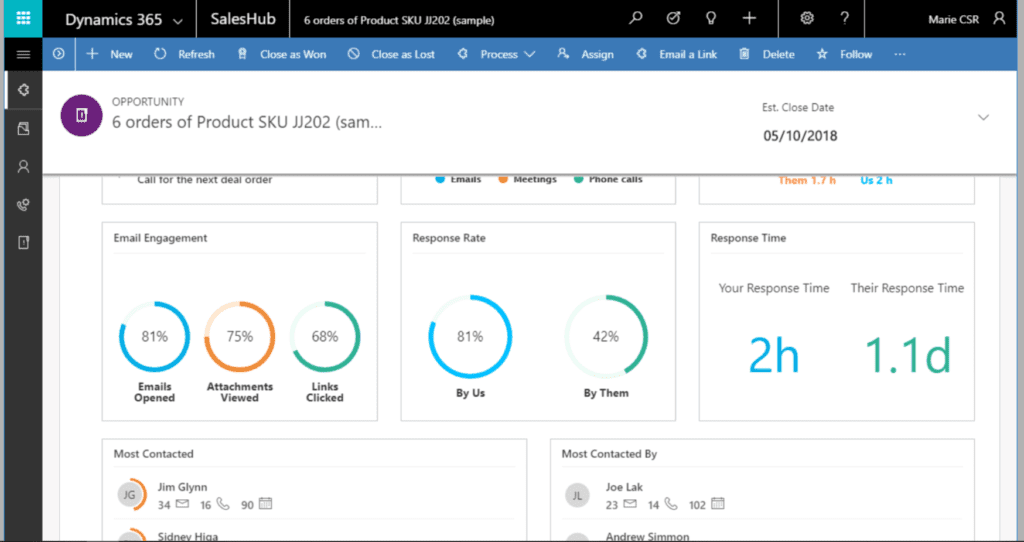 2nd: Make a strong impression
For sale, it's about who you know and what you know about them. Dynamics 365 Sales Insights helps you on both fronts.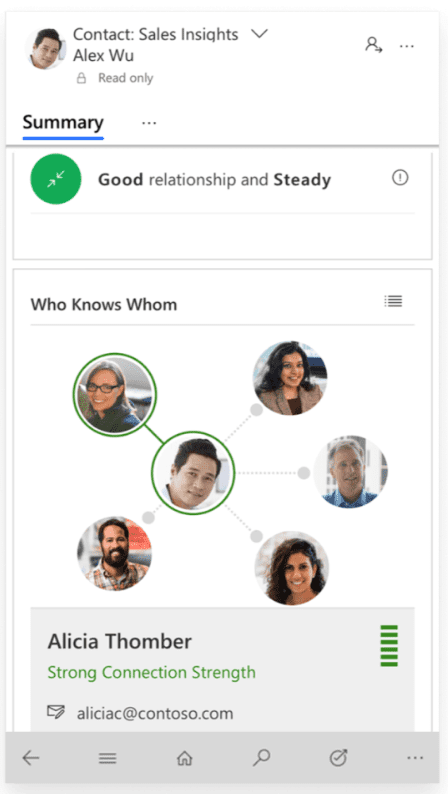 When you meet a prospect for the first time, you have to make a strong impression. To do this, we recommend finding someone you both know. This person may be a colleague in your company who has already interacted with the prospect. Dynamics 365 Sales Insights will show you the history of the relationship with the prospect and the strength of the relationship. This will increase your chances of turning this prospect into an opportunity.
Once you've made the first contact, Sales Insights recommends talking points and actions to take with the customer. It automatically identifies chat topics from emails, and then displays chat points on the contact sheet.
#3: Analyzing customer calls to improve sales
There is no shortage of books, seminars and training methods to help sellers make a good impression and reach an agreement. What is often missing is an overview of how these learnings work and how to improve the approach to a sales call.
Conversational intelligence in Sales Insights helps sellers and sales managers more effectively analyze customer calls. It also offers data-based advice to improve customer interactions in the future.
The AI analyzes call records and identifies areas where the seller may need coaching. Managers and coaches can add notes to the seller's profile that, combined with the analysis, can help them change the way they handle customer conversations, improving sales and revenue. The seller's profile identifies keywords, including competitors' words, that customers mention during calls. This allows your business to identify trends at an early stage and remain competitive in a rapidly changing market.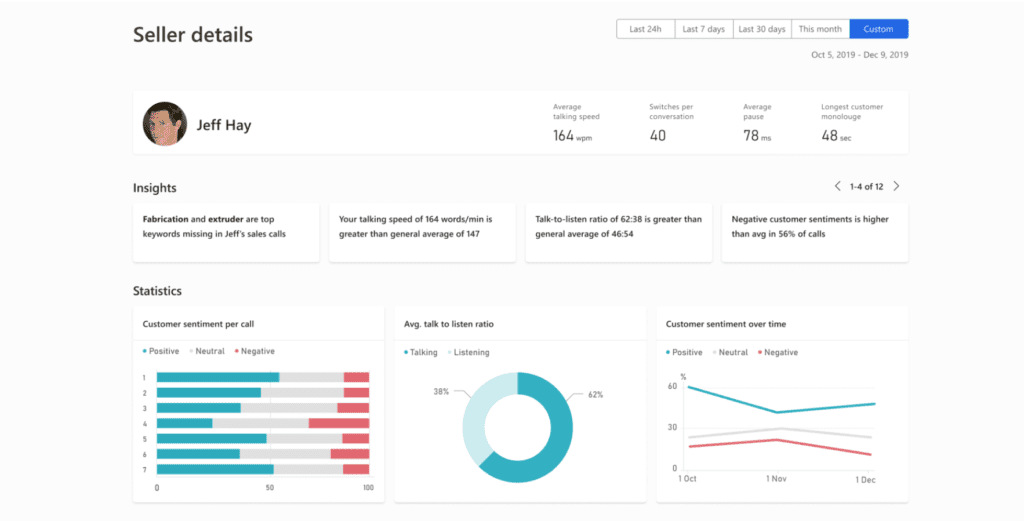 (4) Sales automation
If you're using Dynamics 365 for Sales, you're probably using the note feature, which is a convenient way to enter comments about a meeting or discussion with your client.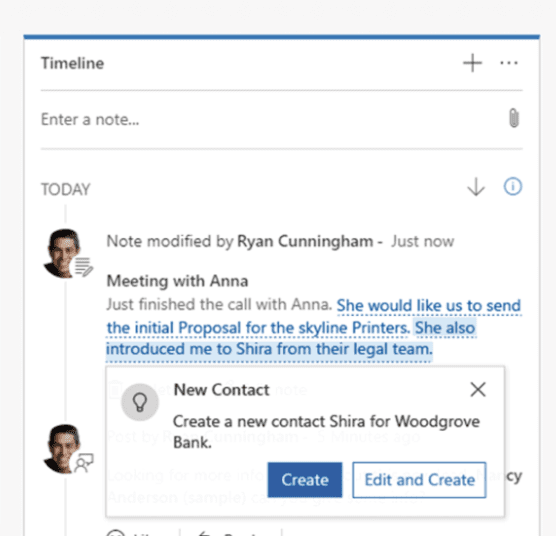 Dynamics 365 Sales Insights improves and makes note-taking smarter. Indeed, Sales Insights analyzes the notes, suggests news and offers you actions to take. For example, you create a note on a client to arrange a meeting with them. Sales Insights will analyze this note and send you a notification to allow you to automatically create an appointment.
AI increases the capabilities of your sales teams. This allows them to minimize routine tasks, such as data entry and email tracking. They focus on the essentials: establishing personalized and engaging relationships with the customer.
You can find the original article here.
Don't hesitate to contact us to help you in the transformation of your sales processes.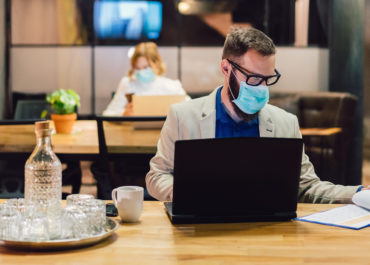 The crisis we are experiencing is likely to have a significant impact on the evolution of telework. Companies will certainly…