In a nutshell
Last spring, Microsoft announced the Microsoft Relationship Sales solution, which was rolled out over the summer. This solution combines Microsoft Dynamics 365 for Sales and LinkedIn Sales Navigator Enterprise Edition.
Presentation
Last April, Microsoft announced the Microsoft Relationship Sales solution, which combines Microsoft Dynamics 365 for Sales and LinkedIn Sales Navigator. In practical terms, salespeople will have access to information from the world's largest professional social network. This will make it easier for them to find leads and strengthen their business relationships. The benefits of this solution are:
Access to 500 million LinkedIn professional profiles with photos, specifying the current position and work experience. This allows salespeople to better understand the expectations of their current customers and identify new leads.
Recommendations for the best action to take at Dynamics 365. Based on the combination of signals detected in email, CRM and LinkedIn. In addition, this new solution uses AI to suggest actions. Actions that can be presentations, contact requests, as well as sending InMail and messages. Users also receive suggestions for breaking the ice (such as press articles and joint contacts) when contacting new customers.
Notifications to assess the quality of the relationship with the buyer (including scheduled meetings, number of emails exchanged, level of engagement) and identify messages awaiting response from the seller. Users can also estimate the business relationship through business team and customer-based activities, by setting trends in the number of open emails, attachments displayed, and clicks on a link.
Notifications about updates, such as news and post changes. This allows users to tailor conversations to each customer.
Why does it matter?
With the acquisition of LinkedIn for $26.2 billion in December 2016, Microsoft joined the circle of software vendors that acquire and integrate data as a service (DaaS) into their platforms. Thus, Microsoft is positioning itself to make LinkedIn's data have a significant impact on Microsoft's CRM capabilities. The combination of Dynamics 365 and LinkedIn Sales Navigator illustrates this impact.
At the same time, LinkedIn Sales Navigator is a powerful tool for finding leads. Users pick up business opportunities, receive tailored recommendations and notifications. Microsoft now has the ability to position itself well in the CRM management market by providing sellers with the data available in LinkedIn as well as relationship support and business recommendations based on artificial intelligence.
The competitive environment
Of course, integrating social data into CRM management is nothing new. In fact, most of the major suppliers in the market offer comparable offers
Salesforce
For example, Salesforce has offered both data.com and SalesforceIQ since the acquisition of RelateIQ in 2014. This solution allows several things:
Automating data capture from emails
The suggestion of the best action to take when selling in need of special attention
Increased visibility into interactions between team members and a prospect
Performance analysis.
So, while it's still in the early adoption phase for salespeople, Einstein's SalesCloud solution also looks promising.
Sugarcrm
Through its partnership with TrustSphere, SugarCRM provides relational graphics for both internal and external social networks. This helps salespeople identify relationships with a prospect and determines how to exploit them. This software also provides features to update CRM records based on data from social networks. In addition, Sugar makes significant investments in other organic capabilities to better assist and inform sellers.
Microsoft
Clearly, Microsoft enjoys an advantage because of the volume and granularity of business relationship data within LinkedIn. However, the secret to the massive adoption of a sales force automation (SFA) solution is its ease of use.
Microsoft offers a competitive offer with a monthly fee of $135 per user. With a discount on the estimated amount bringing this rate to $97 for a volume of 1000 to 5000 licenses.
With this discount Microsoft should offer a lower rate than Salesforce but higher than Sugar's.
Customers considering new investments in sales force automation should be interested in both data and artificial intelligence capabilities in their suppliers' product.
In addition, they should study the roadmap to ensure the availability of this solution, but also to ensure that salespeople can adopt it easily and efficiently. As artificial intelligence-based business functions are now integrated into most SFA solutions, Microsoft and other companies will highlight the comparative advantage that salespeople will enjoy through a smarter sales technique, placing it at the heart of the sFA checklist.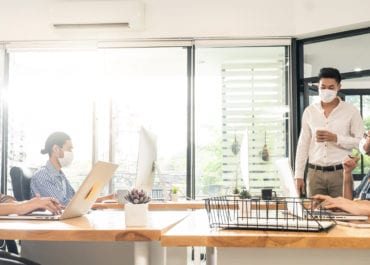 The crisis we are experiencing is likely to have a significant impact on the evolution of telework. Companies will certainly…