The General Data Protection Regulation (ORDR) is fundamentally designed to protect people's right to privacy. Visit Microsoft Trust Center to learn more about Microsoft's commitment to security.
In addition, we offer you a free diagnosis on GDPR.
EDIT: After several months of the implementation of the RGPD, the CNIL has received numerous complaints. Don't wait any longer, call on our services to bring you into compliance.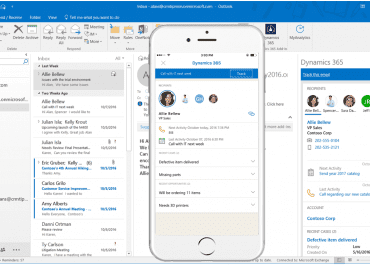 Microsoft Dynamics 365 App for Outlook helps you maximize productivity by displaying Dynamics 365 data in the app Outlook. Indeed,…