Dynamics 365 for Marketing
Growing businesses need more than email marketing tools to turn their prospects into business relationships.
That's why today we're pleased to announce that Dynamics 365 for Marketing is available as a preview for companies looking for a marketing automation solution to generate more demand and generate more sales.
Indeed, Microsoft Dynamics 365 for Marketing is designed as the initial part of the sales cycle. Businesses will be able to develop more sales-ready leads, align sales and marketing, and make smarter decisions. Most importantly, Dynamics 365 for Marketing collaborates with Dynamics 365 for Sales on the same platform that aligns teams with common data, connected processes and Office 365 collaboration tools.
With Microsoft Dynamics 365 for Marketing, marketers can easily:
Generate more leads from multi-channel campaigns via emails, landing pages, webinars, phone calls, personal events, LinkedIn and more. New customizable templates for e-mails allow you to quickly create campaign content. And with a dedicated email marketing service, you can spread the word reliably.
Develop more ready-to-buy prospects by customizing their journey that guides them to the best experience.
Target the right audience using built-in intelligence features like dynamic segmentation. With several lead scoring models, you can prioritize prospects who are willing to buy. Automated previews can help you track your prospects' engagement during your campaigns.
Organize events using the event portal to manage all project stakeholders.
Track and improve marketing performance with built-in dashboards.
Run inquiries from the app that help you better understand your customers.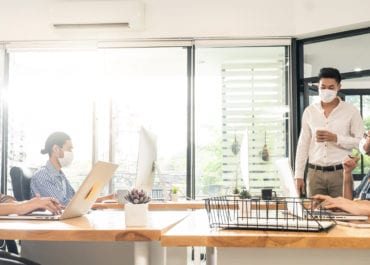 The crisis we are experiencing is likely to have a significant impact on the evolution of telework. Companies will certainly…