Microsoft Dynamics 365 App for Outlook helps you maximize productivity by displaying Dynamics 365 data in the app Outlook. Indeed, when you receive an email you can for example see all the information related to Dynamics 365.
As a result, the app has a user experience closer to Outlook based on The Design Principles of Unified Interface. In addition, users can enjoy a consistent experience across the browser, desktop, mobile and Outlook.
Here are some examples of how to use them:
Follow an email or appointment in Dynamics 365 App for Outlook and view the activity record directly in Outlook.
Create a new record in the app using the quick creation function.
Pin and anchor the Dynamics 365 app for Outlook in the Outlook desktop.
Search Dynamics 365 to quickly access your data.
Explore Dynamics 365 records in the app.
The Dynamics 365 app for Outlook version 9.0 is now available to all Dynamics 365 customers (online) version 9.0.
Finally, you can learn more about this update here.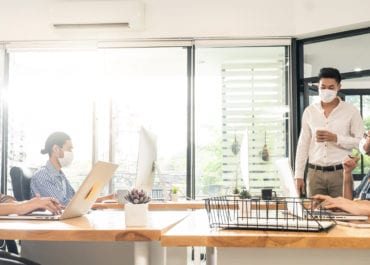 The crisis we are experiencing is likely to have a significant impact on the evolution of telework. Companies will certainly…